Hop on over to see my interview with Simon Rose today.
An interview with Mandy Eve-Barnett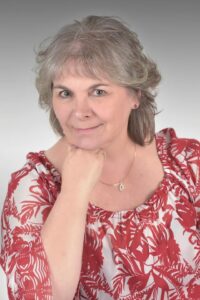 Mandy Eve-Barnett is a multi-genre author writing children's, YA, and adult books full of adventure and surprising twists in plot and genre. Her passion for writing emerged later in life and she is making up for lost time. With nine books published since 2011, she indulges her muse in creative fiction as well as freelance writing, which you can learn more about at https://tailoredthemedtosuit.wordpress.com/
Mandy regularly blogs at www.mandyevebarnett.com and is a writing community advocate. As secretary of her local writers' group, the Writers Foundation of Strathcona County, and past secretary of the Alberta Authors Cooperative, as well as past-president of the Arts & Culture Council, she lives her creative life to the fullest. She hosts the WFSC monthly writing meetings and also creates writing prompts for their website. She has presented on various writing topics at conferences and seminars. Originally from England, Mandy now resides in Alberta, Canada. You can find Mandy across social media and her books through all the online purchasing sites and her publisher, Dream Write Publishing.
What genres do you write in?
I write multiple genres, as I follow the story rather than a genre when I write. As the characters and story develop it becomes clear which audience and genre the narrative fits into. This is a personal approach, as I have to feel my way through a story rather than conform to a structure.
Tell us a little about your work for adults
I use my life experience and interests to give my writing authenticity even though it may not seem evident within the story itself. For example, my novella series, The Rython Kindom and Rython Legacy are set in medieval England. I regularly visited historical sites when I lived in England so can draw from those experiences and learnt history. Another novel, Life
in Slake Patch, is a speculative fiction story set in an alternative future with a matriarchal society. The seed of the novel idea came from a heated discussion on the perceived place of a woman in our patriarchal society. I feel these themes not only draw in but allow my readers to relate to the story's basic theme even if they are not consciously aware of them.
What about your books for children?
I have always been fascinated with the magical and mysterious – fairies, dragons, fantastic creatures, as well as the natural world. These two themes are the foundation of my children's and young adults' stories. I want my younger readers to love the world they live in, to cherish the flora and fauna within it and to experience a sense of magic. No matter the setting of the story, or the characters within it, there is always companionship, and the message to be true to yourself and those around you.
What are your sources of inspiration?
Goodness, as I have said earlier, everything and anything. It might be a conversation, a photo, something I read or interests I want to explore within a narrative. Dreams also give me ideas or topics, or even a scene I can use within a story. I keep my mind open to influences around me.
Are you involved with your local writing community?
Very much so, physically (when we could!) and virtually. I am the current secretary of my local writers' group, the Writers Foundation of Strathcona County. We host three monthly (currently virtual) meetings – writing circle, kids creative writing workshop and Poets in the Park. I host the circle meetings, create the Saturday Writing Prompts on the website, and assist with the planning and organization of our two main annual events. Our Spring Writers Conference and our Fall Words in the Park – author and artisan sale and promotion, in conjunction with Alberta Cultural Days. Within this group I found my people, so to speak. I am also a writing community advocate on social media supporting and encouraging other writers. I am happy to share my experiences and knowledge to help others.
What are you currently working on?
I am in the midst of a detective trilogy, The Delphic Murders. I have book one in third draft and am writing book two. Most of my writing is free flow but with this current project I learnt to become a plotter planning separate and multiple arcs, which has been an enlightening exercise. The trilogy spans three Canadian cities and a elusive killer.
You also offer a variety of writing services, don't you? Can you tell us a little about those?
I am versatile freelance writer drawing from a wide-ranging life experience from twenty-six years as a business owner, working within the medical field, parenting and relationships, extensive travel, and beginning a new life on another continent. I am able to communicate ideas, notions and information on a wide and unlimited range of subjects to ensure I deliver clear, creative, and compelling communications for my clients. It has been a pleasure to create projects for my clients from a magazine article to ghost writing a hybrid marketing book.
So where can people find out more about you and your books?
My blog is the best place to find everything about me and my writing: www.mandyevebarnett.com. I am also across multiple social media sites so I'm easy to find.